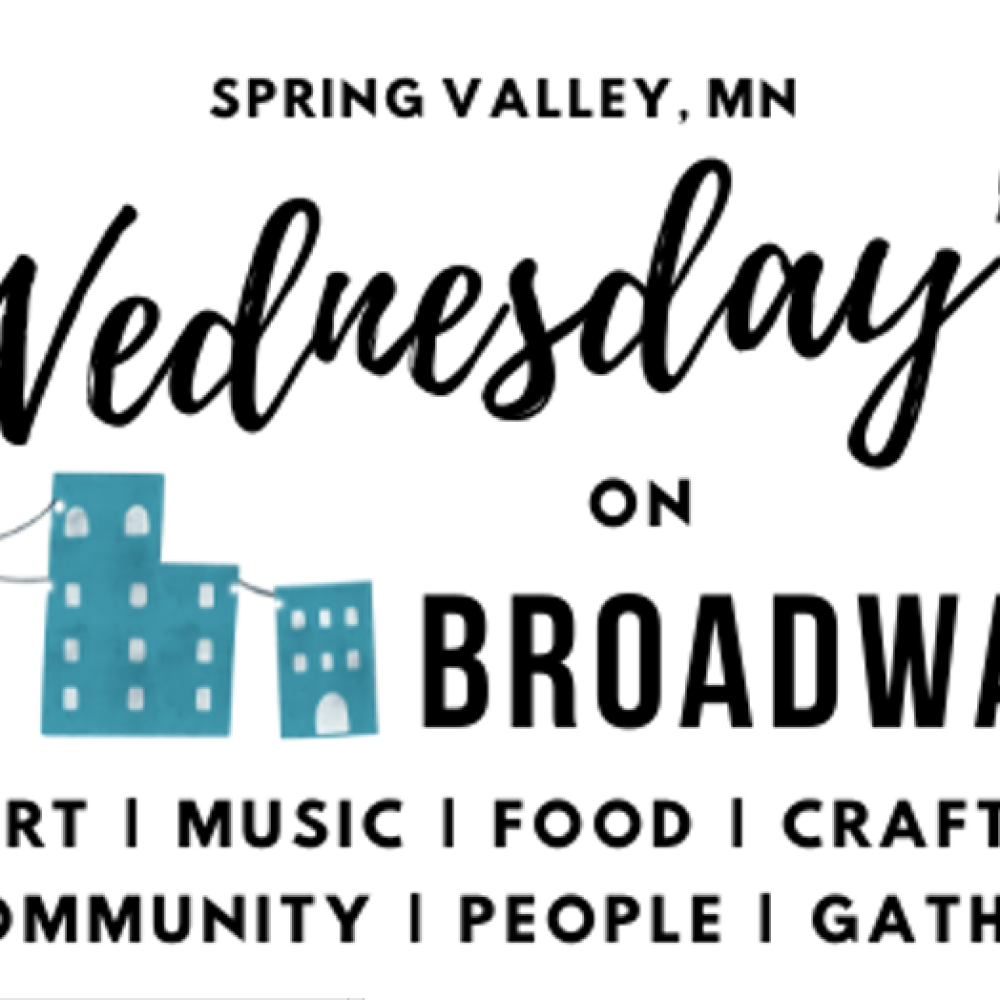 Welcome to Wednesdays On Broadway!
"Spring Valley's Summer Market…with that Block Party Feel!" returns for 2023!
We invite you to join our Community for Wednesdays on Broadway in historic downtown Spring Valley, MN!
One night each month, through this summer, Wednesdays on Broadway is inviting local area businesses,
vendors, community organizations, youth groups, faith communities and more to celebrate what makes Spring Valley the destination for summer night fun…COMMUNITY!
Join us downtown on the third Wednesday of the month for a summer market, live music, food vendors, arts & crafts, shopping, and fun for the entire family!
This is a FREE to attend event for our community that promises fun for all ages!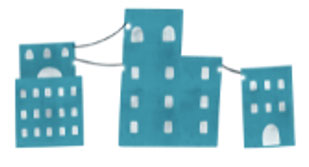 2023 Event Dates!
June 21st
Featuring Live Music by: Matt & Brenda
July 19th
Featuring Live Music by: Burbon Stiletto
August 16th
Featuring Live Music by: Clay Fulton
September 20th
Featuring Live Music by: Luke Hendrickson
October 18th
Featuring Live Music by: Bob Schlief
Hours 5:00-8:00 p.m.
VENDORS • FOOD • DRINK • CRAFTS • SHOP • MUSIC • ENTERTAINMENT • COMMUNITY
Check out some of the Vendors, Exhibitor's, Businesses and Organization planning to participate below:
Want to become a Vendor, or reserve Exhibitor Space for your Club or Organization?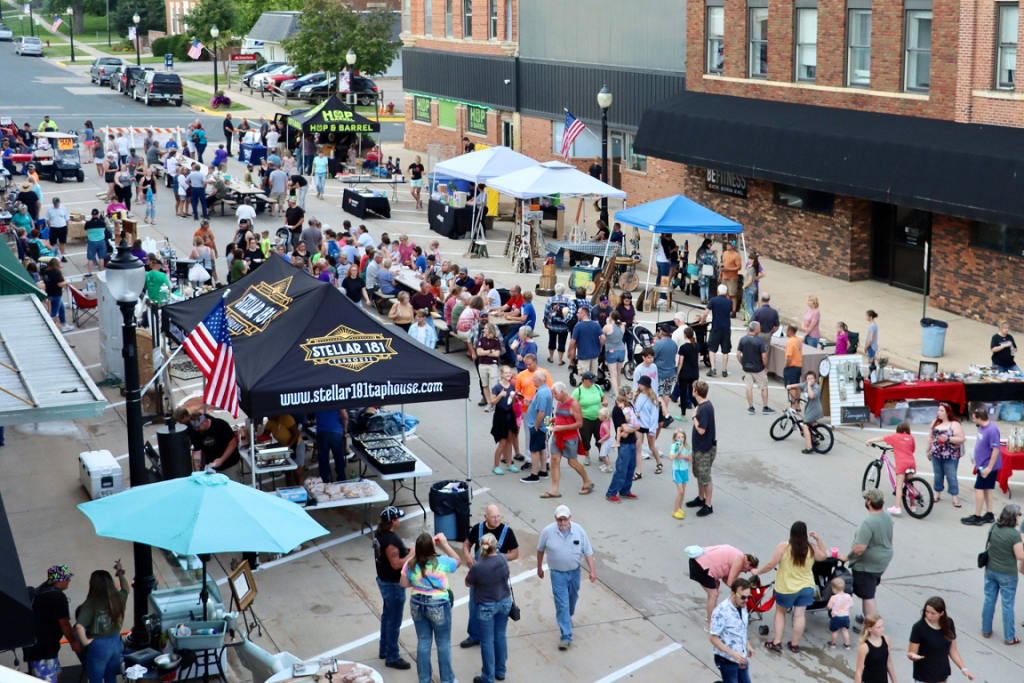 2023 Vendor Requirements & Information
Booth Size: 10' x 10' (Depending on availability, larger spaces may be available upon request)
Booth Fee: $15 per event or pre-register for all 5 dates for $60 (get one event free)
Online Registration & Payment is required: If you are not able to register online, please contact Tiffany Mundfrom at 507-251-2198 or tiffanymundfrom@gmail.com
Exhibitors & Vendors must be registered and paid prior to the event date
ALL Exhibitors & Vendors MUST provide an ST19 Operator Certificate of Compliance (Tax Document). If you are not selling anything, a non-profit organization, or tax exempt, you must select the appropriate box in the Sales Tax Exemption Section of the ST19 Operator Certificate of Compliance
Food vendors must provide license or cottage food registration.
All vendors must accept damage liability / waiver (through online registration)
Limit 1 per direct distribution vendor per space
Exhibitors & Vendors must supply their own tables/tents/chairs/electric cords
Exhibitors & Vendors must stay for the entire time frame 5:00 -8:00 pm
Setup is two hours prior to the event unless additional time is requested and approved
Refunds for cancellation (up to 7 days prior to event) will be less any payment processing fees
No refunds for cancellation within 7 days of event – if cancelling is unavoidable after that date credit can be given to sell at a future event (any location)
In the event of severe weather, the market will be cancelled. Vendors will have the choice to receive a refund or attend the new date
Vendors will not be allowed to sell the day of event if any forms are missing
IMPORTANT – PLEASE NOTE:
Your event space/booth is not reserved until registration is completed including:
Complete Online Registration received
Completed ST19 form received
Payment received
Maps and event registration will be emailed the Sunday before each event. If you do not receive an email you are not registered so please reach out.
Have Questions or Need Assistance? Please contact Tiffany Mundfrom: tiffanymundfrom@gmail.com / 507-251-2198
Online Registration Below
You will receive an email confirmation when we receive your registration and payment.
Thank you for your interest in Wednesdays on Broadway!