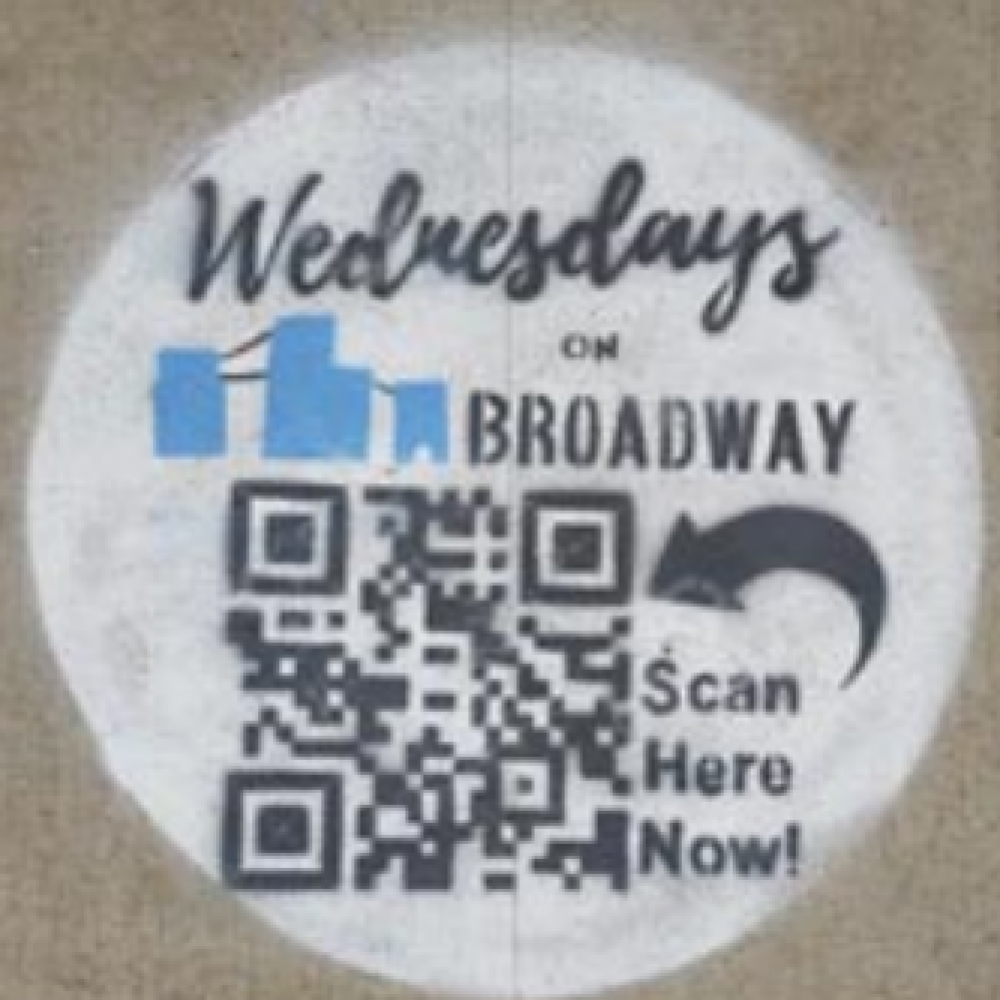 Original article published in the Mower County Independent, Thursday, July 7, 2022.   Reprinted with permission and gratitude.
By Gretchen Mensink Lovejoy 
"Monday, Monday, can't trust that day…every other day, every other day of the week is fine, yeah…" Tuesday's always a little wobbly after Monday, Thursday's almost the weekend, Friday is devoted to packing for Saturday trips and Sunday hotel stays, or for mowing lawn. That leaves trusty, reliable Wednesday to "go downtown, downtown…forget all your troubles, forget all your cares, and go downtown…everything's waiting for you!"
And Spring Valley resident Justin Mlinar agrees. "Bringing people downtown is so important. The evening of the June 15 event, I heard from many attendees that they were happy to see the downtown hopping again. Some even mentioned that it had been years since it was so busy. It brought a lot of joy and excitement to the people attending. Wednesdays on Broadway is a farmers' market with a block party feel."
He elaborated on the initiative to enliven Spring Valley's commercial thoroughfare, citing, "We hope to bring our community together once a month for a night out to showcase all we have to offer – live music, food vendors, shopping, fun for the whole family. Earlier in the day, all cars are cleared from the street. Vendor and exhibitor booths begin to line the street in the parking spaces at around 4 p.m. The whole downtown area takes on a whole new look and vibe."
Mlinar explained, "Wednesdays on Broadway takes place the third Wednesday each month from 5 to 8 p.m. The June 15 event was a lot of fun, and we are hoping for even more fun throughout the summer. There are three events still to attend–July 20, August 17, and September 21 – and we have live music each month …" which he named as Schmidty (July 20), Luke Hendrickson (Aug. 17), and country jam with the Stiers, Cindy Seabright, and more (Sept. 21).
He continued, "Wednesdays on Broadway hosts 50-plus vendors and exhibitors at each event. The variety of what is available…may surprise people. Every booth is different, and you're sure to find something you love. The vendors are selling some really amazing items, all the way from art, reclaimed items, handmade jewelry, lotions and soaps to fresh vegetables and even meat. Exhibitors vary, from local businesses, organizations and clubs, most of which have prizes to give away or games for children to play, and each event also has live music playing throughout from 5 to 8 p.m."
Food is also a big part of this event, he added, "We have the occasional food trucks, however, all of our downtown restaurants are also open and ready to serve some really delicious food. Stellar 181 Taphouse, Big Bob's Eatery, The Pizza Place and Valley Diner are all open during the event. It is a great opportunity to have businesses come, be a part of this event and engage with the Spring Valley community and others from visiting communities. Our wish is to see Spring Valley not as a competition but instead as a co-op where businesses are supporting each other."
Mlinar, who is part of a marketing team for several local events, cited that Wednesdays on Broadway "was an idea that started between Tiffany Mundfrom and Jenn and Alex Slifka." He added, "The planning group for Wednesdays on Broadway is excited to keep the event going, and we are already discussing ways to make it bigger and better for next year. Since the planning group was formed, Wednesdays on Broadway has grown to a size that we could have never imagined. We have discussed increasing Wednesdays on Broadway to bi-weekly or even weekly; however, it will take additional conversations to figure out if this is feasible or not. We want to keep this going as long as there is an interest and people want to get out and enjoy Spring Valley and have some fun. The excitement of something new draws a lot of people to Wednesdays on Broadway. Not just from Spring Valley, but also from surrounding communities… we had people attend as far away as from Rochester, St. Charles, Preston and even northern Iowa, to name a few."
Mlinar is pleased to state that there have been very few challenges getting this event off the ground. "We have been really fortunate to have a lot of great people on the planning group…a bit of a dream team, you could say. They are working hard to make Wednesdays on Broadway a success. At this point, the weather has been our only challenge, and we're keeping our fingers crossed that we have good weather moving forward. Weather can be tricky in Minnesota. The skies barely cleared in time for the June 15 event. With vendors booked at other gatherings and festivals, we decided not to have rain dates. However, we do have a backup plan to move into the Spring Valley Community Center, if needed."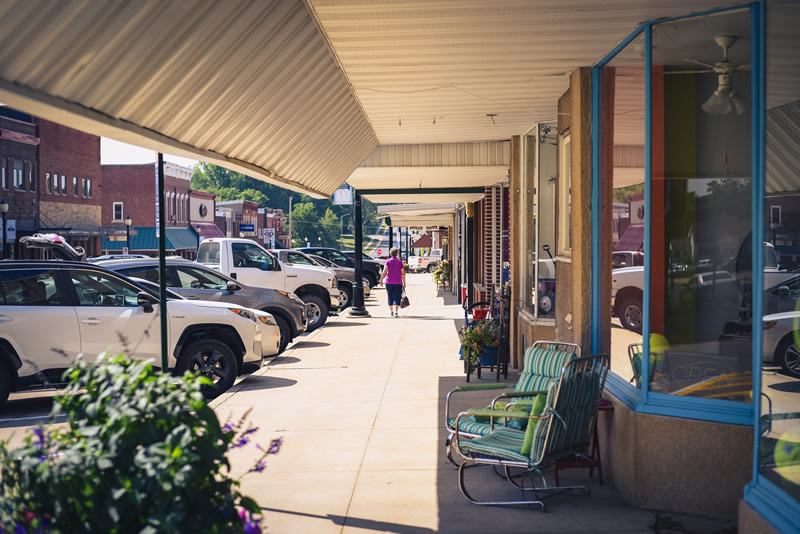 He remarked that the rewards of organizing and promoting the downtown gathering lie in witnessing the work's results. "Having people out enjoying themselves and seeing them smile while they are at Wednesdays on Broadway is the best reward. However, I suppose it's the economic benefits to Spring Valley, too, because it's businesses, and the visiting vendors and exhibitors are an added bonus as well. We have a lot of vendors and exhibitors coming from other communities…too many to share. It's best to keep an eye on the Wednesdays Facebook posts for up-to-date information on who will be there, and there is a full list of participants on the Economic Development Authority's (EDA) website, but this list can change if someone were to back out or be added. A full list of vendors and exhibitors is posted the day before the event once they are assigned a space."
He's enamored of the neighborliness that has come of people getting together downtown on a mid-week evening. "I believe that community is very important. After the past two years, our community needs events like this. Regardless of the number of attendees, bringing people together at Wednesdays on Broadway brings a great feeling of success. And it's nice to see old friends connect and new friendships begin. It's a fun time for the entire family…attendees young and old will not be disappointed. I hope that everyone enjoys the entire evening, from shopping and music to the food. Although we are new to hosting this event, we are constantly discussing ways to improve so everyone will have the most enjoyable experience."
Mlinar concluded by giving kudos to Tiffany Mundfrom, Jenn and Alex Slifka and the city of Spring Valley for making the event successful. "Without their support, Wednesdays on Broadway wouldn't happen. I know I said it before, but the 'community' feel is amazing. Even among visitors from other communities, you still feel like you're welcome and that you belong."
For more information, log onto the Wednesdays on Broadway Facebook page at https://www.facebook.com/WednesdaysonBroadwaySpringValleyMN/, or check out the Spring Valley Economic Development Authority website at https://springvalleyeda.org.
Courtesy of the Mower County Independent, 135 E Main St. LeRoy, MN 55951, (507)-324-5325