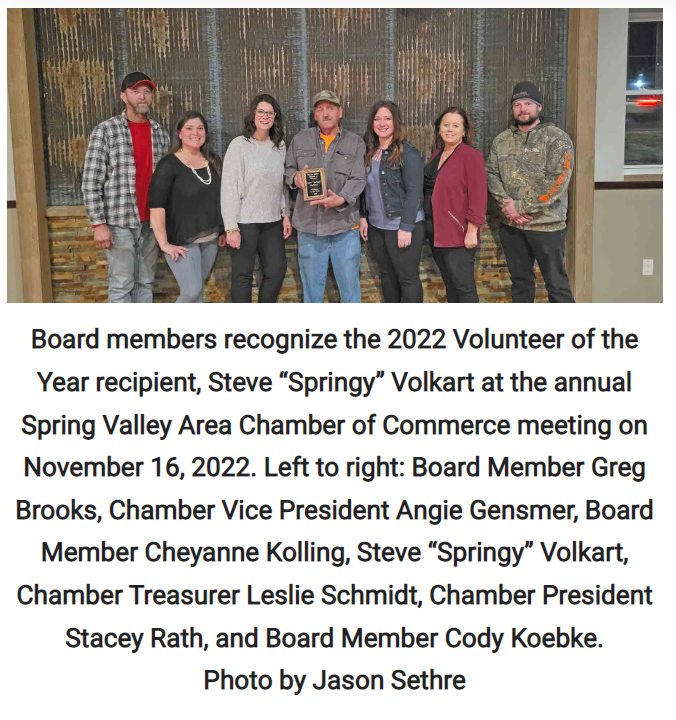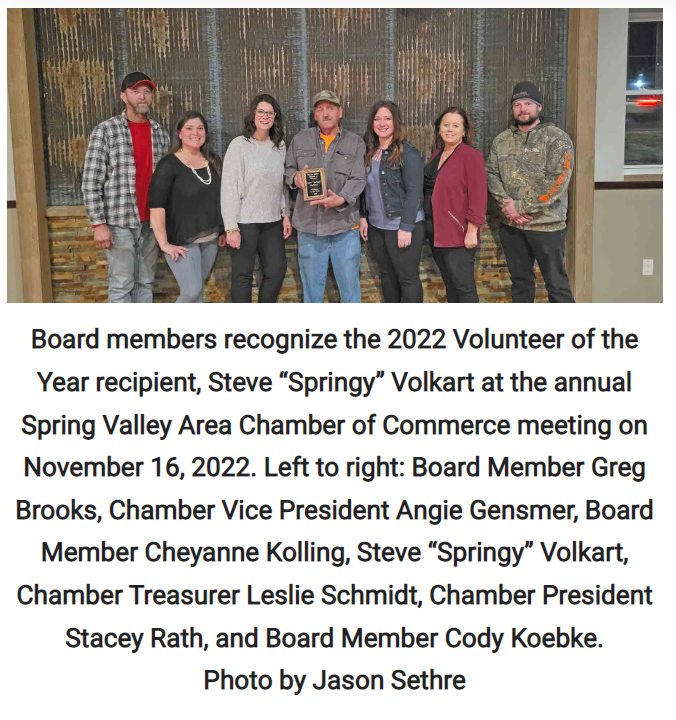 by Jason Sethre, Fillmore County Journal, Monday, November 28, 2022
The annual Spring Valley Chamber of Commerce meeting was held at the Five Wynds Event Centre in Spring Valley, Minn., on Wednesday, November 16.
With more than 30 local business people and community leaders present, there was a special presentation made by Chamber President Stacey Rath.
Rath opened with, "What does Spring Valley mean to me? I have lived in this town for most of my life, born here at old Spring Valley hospital, confirmed at Our Savior's Lutheran Church, played sports here, and graduated the Class of 1992 – the last graduating class of Spring Valley, married here, had my husband's funeral here, and raised three amazing children while working at Kuehn Motors (now Midwest Sales) for 23 years. Been on the Chamber for 22 years, worked and been on the Kingsland Athletic Booster Club for 20 years, and Ag Days committee. People ask me all the time, 'Don't you ever say no, and why do you do all of this stuff?'
Read the full feature by Jason Sethre in the Fillmore County Journal here!