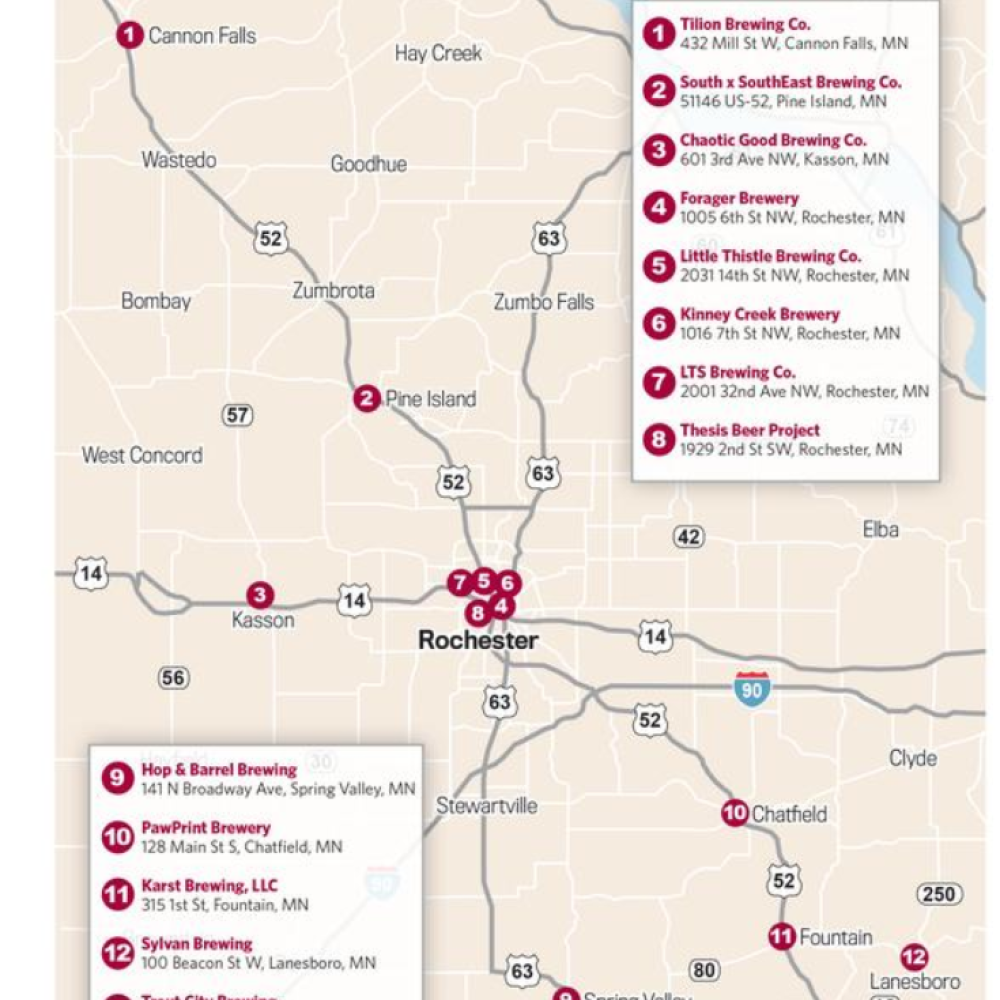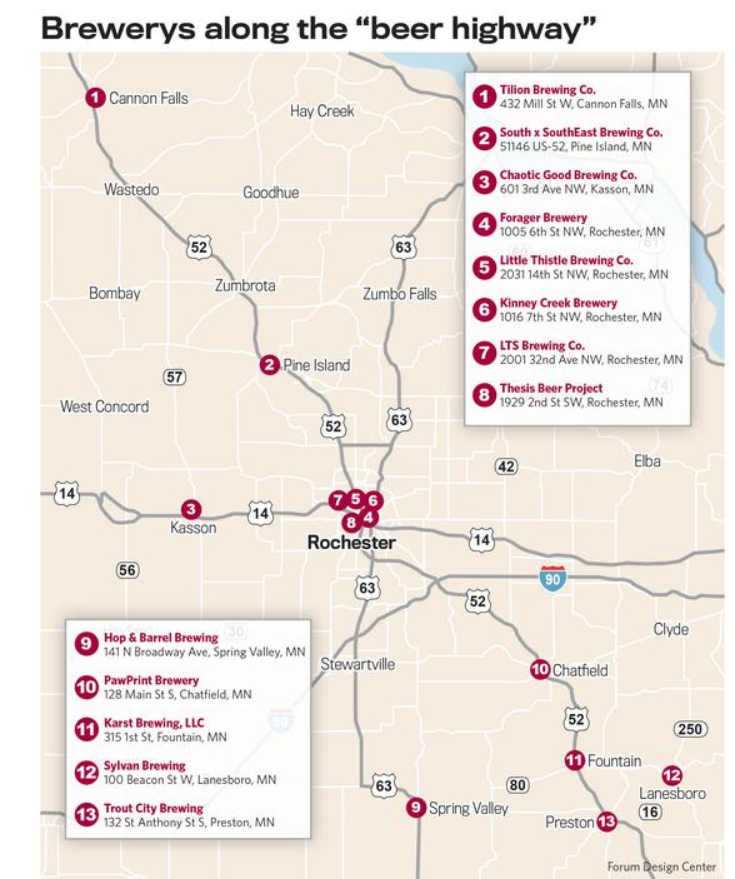 Another brewery is springing up in Southeast Minnesota. Wisconsin-based Hop & Barrel Brewing is opening a new location in Spring Valley on Saturday.
It's the latest addition to a piece of Minnesota that's becoming a destination for touring beer lovers.
"It's so much more conducive to beer tourism here than in our area of Wisconsin," said Justin Terbeest, co-founder of Hop & Barrel and Spring Valley native.
Click for the full article by John Molseed in the November 19th Edition of the Rochester Post Bulletin