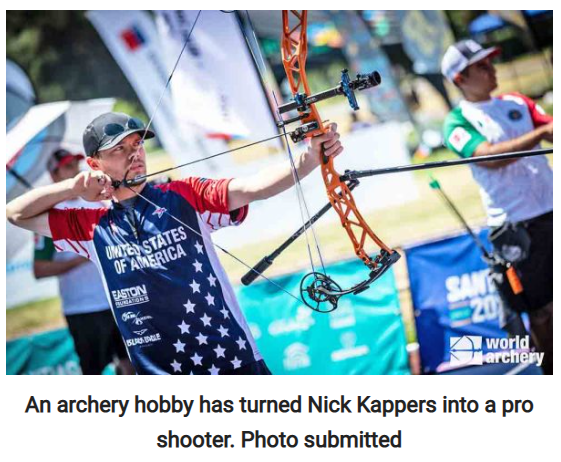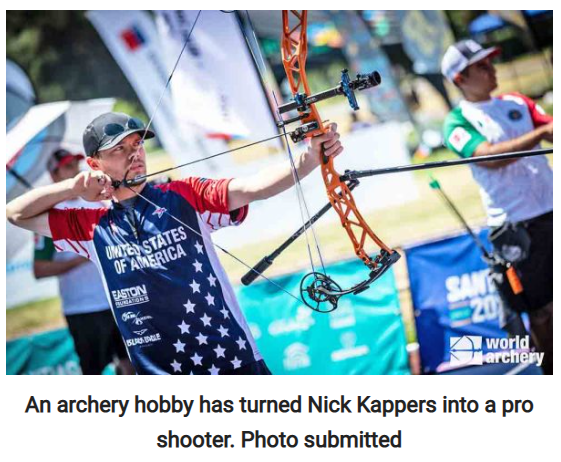 Nick Kappers started archery under the humblest of circumstances. In November of this year, he won two gold medals while representing his country – one for individual and another for the men's compound team at the Pan American Championship Games in Chile.
The gold medals
Kappers explained there are three categories that a person can medal in at a world tournament, but many different classes in which a team can compete. Each country has a team of four top archers from that country who goes to the event. Kappers was part of the men's compound division, which included himself, fellow Minnesotan Sawyer Sullivan, Jimmy Lutz of Wisconsin, and Tate Morgan of Montana. Together, in the team gold medal match they won with a 234 to 233 out of a possible 240 against Colombia. In the individual gold medal match against Miguel Becerra of Mexico, Kappers won with a 149 to 148 out of a possible 150.
The team Kappers was part of is selected by a combined national point system shot at five different qualification events throughout the country. They take the top four ranked shooters to form the United States World Team. "Each of us that are on the team have known each other long before making the team as we all mostly shoot the same tournaments together through different organizations such as National Field Archery Association (NFAA), Archery Shooters Association (ASA) etc. so building friendships had happened long before we were on the U.S. Team together."
Read the full article by David Stoeger in the Filmore County Journal here!