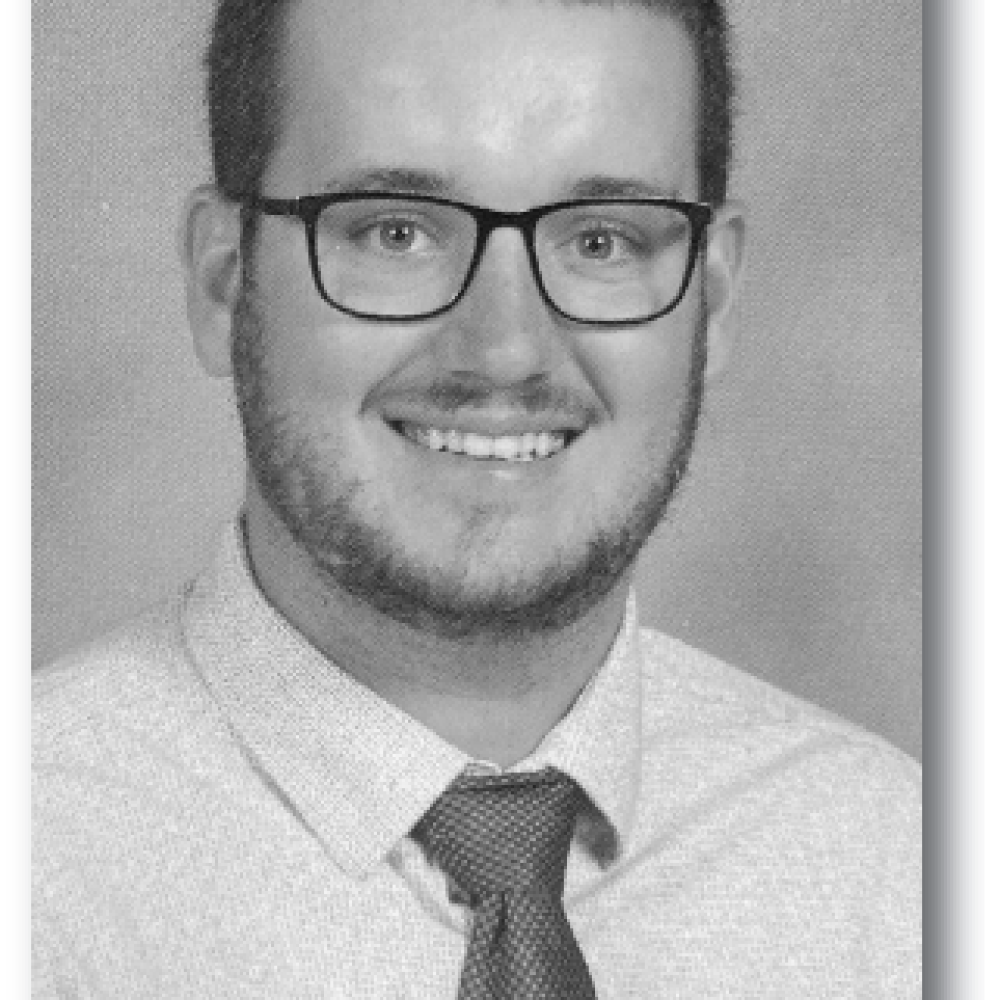 Original article published in the Mower County Independent, Thursday, September 1, 2022.   Reprinted with permission and gratitude.
By Gretchen Mensink Lovejoy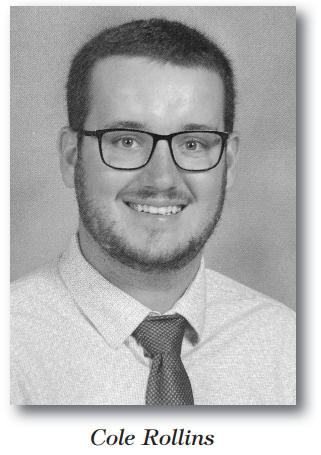 "I will be teaching fifth-grade in the elementary school," said new Kingsland teacher Rollins, elaborating on the reason he chose to stand before an array of young people who have achieved status of being in grade five in the course of their public educations, and admitting that his job ahead will mean that he's got plenty of too-honest stories from youngsters that will likely be worthy of standup comedy— but probably not repeatable if he hopes to spare some parents embarrassment—adding, "While student-teaching in fifth-grade at Byron, I had a great experience. I anticipate that I will feel the same here at Kingsland. Fifth grade is one of my favorite grades because fifth graders are hilarious!"
He's a recent graduate of public education himself, having rounded out his post-secondary lessons this past spring. "I graduated from high school in 2018, from Triton High School, and I graduated from Winona State Rochester in May 2022. This is my first year teaching, and elementary is the only teaching that I have done. Before coming to Kingsland, I did my student teaching in Rochester and Byron. I have also done coaching in high school and middle school. I chose to become an elementary teacher because I like keeping the same students all day. Having the same students all day allows me to get to know the students a lot better."
Rollins stated that he decided upon Kingsland "because it is a small district and close to home." "I anticipate that I will have a blast working on the Kingsland staff because the staff have made me feel very welcomed, and so have the students.
I anticipate that my first year is going to be a challenge because I have a lot to learn."
He'll be taking lessons from his students and teaching them at the same time, as he believes that interaction with others is very important to students' betterment. "I believe that one of the most important things for students to learn while in school is how to communicate and work with others well. I hope that I create an environment for students that feels safe and welcoming. I also hope that I can create a positive relationship with each student that will last for a very long time. I am excited to get back in the classroom with my own group of students for the first time – I am excited to go to Whitewater for the fifth-grade field trip, and I also plan on spending a lot of time outside with my students before and after the snow – and I believe that this will be a year that I will never forget."
Rollins moved south from his hometown to shorten the commute to his fifth-grade court jesters. "I have recently moved to Rochester to be closer to Kingsland. My mom, dad and brother live in Claremont where I grew up. I also have a couple dogs, goats, and a cat. In my spare time, I like to hang out with friends, hunt, fish and go on trips to state parks with my girlfriend, Madi, and my German shorthair pointer, Mav."
He rounded out his statement about becoming a Kingsland instructor by declaring, "Go Knights!"
Courtesy of the Mower County Independent, 135 E Main St. LeRoy, MN 55951, (507)-324-5325