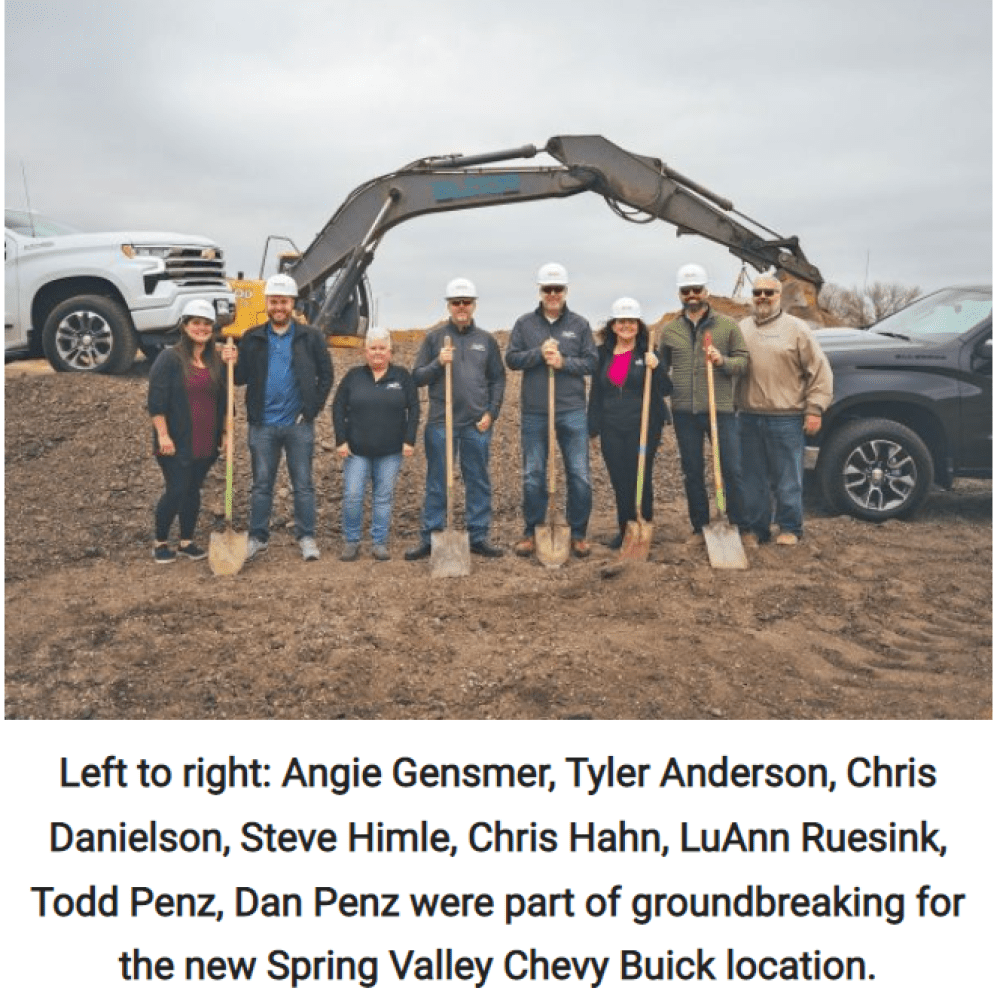 Saturday, November 5, was indeed a groundbreaking day in Spring Valley for Penz Automotive Group. Penz has owned the Spring Valley Chevrolet Buick in Spring Valley for about a year and is currently leasing the building they are using.
Groundbreaking was held at a new location at 1100 N. Broadway Street on the northside of Spring Valley just off of Highway 63, for the brand new state of the art facility. Completion of the project is anticipated in the spring or summer of 2023. Penz Automotive Group wanted to invest in the community and provide an 18,000-square-foot, modern building with a completely up-to-date service area.
The new location will offer all the same services as are offered at the current location. New and used vehicles will be offered for sale and service will be available for all types of vehicles. The shop department will have accessories and OEM (original equipment manufacturer) products for sale.
Read the full story by Wanda Hanson in the November 10th Edition of the Fillmore County Journal.