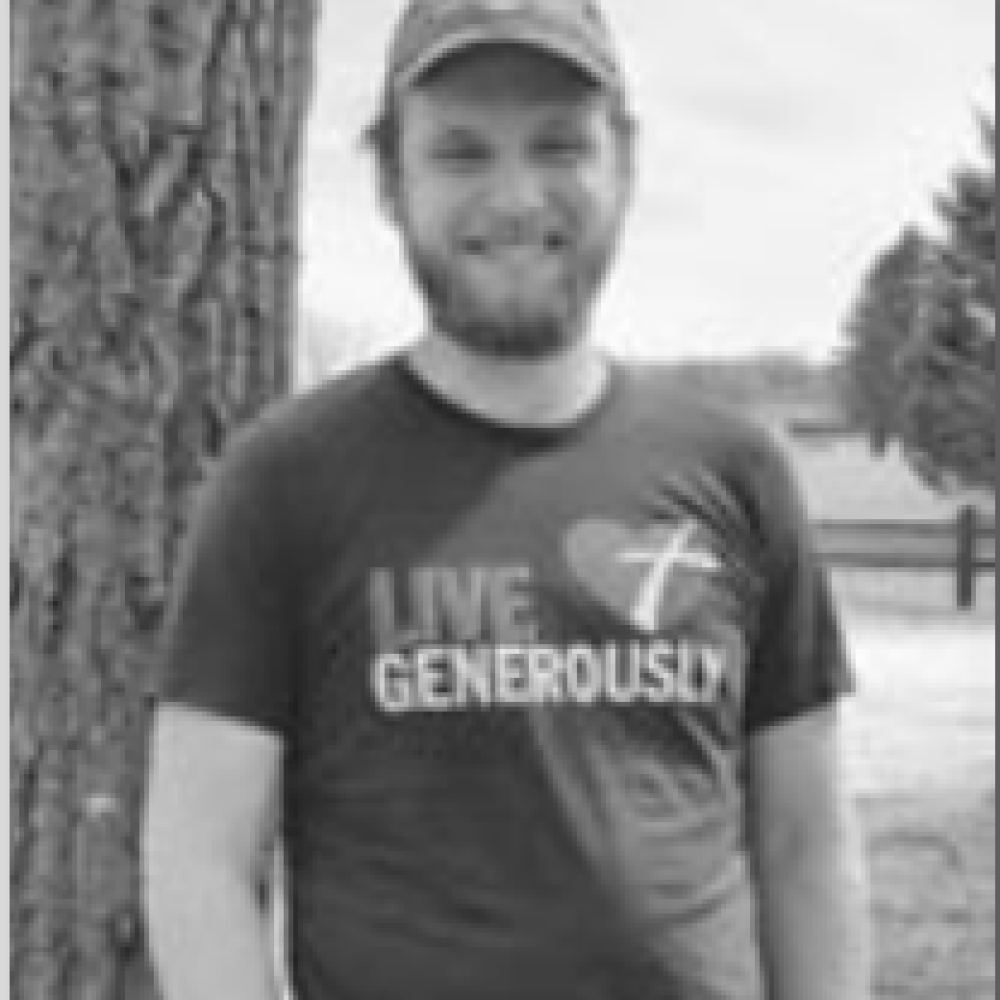 Original article published in the Mower County Independent, Thursday, April 21,2022.   Reprinted with permission and gratitude.
By Gretchen Mensink Lovejoy 
What's the most heavenly new camp chorus?
"Overnight is back, baby."
"We're open and back to our traditional, time-tested, time-honored format … I'm looking forward to having a lot of people around, hiking the trails until they're well-worn paths– it was amazing to me during 2020 and 2021 how much nature was taking back the trails– so I'm looking forward to the well-worn paths, smelling like a campfire … I'm looking forward to the joy of God's love and blessings," declared Good Earth Village (GEV) Executive Director Dianna Parks, long anticipating the arrival of sleeping bag-toting youngsters returning to the Lutheran camp northeast of Spring Valley after two whole lonely years without overnight summer campers or the late-hour campfire smoke curling toward the star-encrusted sky.
Parks recalled the pivot that GEV, a destination for hundreds of children and families each summer, had to make when the COVID pandemic began in March 2020, leaving the camp's administration lost as to how to navigate a season without eager young adventurers ready to sleep in cabin bunk beds and explore the great out- doors.
"In 2020, we did what we called 'Virtual Village,' and we did six weeks online–we have seven core values–and we did a Bible study, song, and craft on one of those each week. It was all online so churches could build around it. In 2021, we had Adventure Days where we did online camp, and it was much smaller than 2020."
The long, silent springtime of 2020 left Parks and GEV staff trying to figure out what to do with the open-sky sanctuary that has served campers since its founding in 1978, even as Sunday schools and churches held online and drive-in church services and people were generally confined to home unless they had essential business to conduct.
Parks shared that GEV retreat director Tyler Anderson saw opportunity to welcome groups, such as families, church circles and others who did not feel comfortable meeting in their homes, to use the large lodges and outdoor amphitheater overlooking the valley once isolation mandates were lifted.
She remarked, "The other thing we did was we reached out to our ministry partners and congregations and offered our services for special music and online worship pieces. At Our Savior Lutheran (OSL) in Spring Valley, we did their entire services … we did that with a couple of our partners. We turned the tables and asked, 'How can we help you?'" She noted that while GEV's 2020 and 2021 outreach programming "didn't look like so much on paper, it was (a lot of work and rewards) because it was brand new."
No matter whether there were tall or small people with muddy or clean feet traipsing GEV's hillsides and splashing in the Spring Valley Creek, GEV sought to serve its congregations and communities because "it's what we're meant to do." However, even as the Bible camp's staff restored some of its programming–such as the Lunch and Learn events that it hosts to highlight the re- treat's diverse uses–it could not immediately repair what dam- age had been done to its annual summer camps, and the effects are still evident as registration opened for the new summer season.
Parks explained, "A lot of churches suffered loss of kids and families, because they were and are not ready to come back, and that's broken the cycle of the church year and summer camp. We're actively working to rebuild that. It's the tension we feel most as we're working toward a full summer of campers and struggle to find staff. We're praying to find both … and living into our faith."
The camp's 2022 invitation to join for its wide range of sessions cites from Job 12:7-10, reading, "What is this summer's theme? 'But ask the animals, and they will teach you, or the birds in the sky, and they will tell you; or speak to the earth, and it will teach you, or let the fish in the sea inform you. Which of all these does not know that the hand of the Lord has done this? In God's hand is the life of every creature and the breath of all humankind.'
"The summer theme for 2022 is 'Created Good.' Campers will be exploring the daily themes of 'Created to Create,' 'Created to Wonder,' 'Created to Care,' 'Created to Flourish,' and 'Created to Share.' Through worship, songs, spiritual practices, environmental education, and more, campers will be encouraged to reflect on how they are called to nurture and care for all of God's creation."
Parks firmly believes that "kids need to be outside, they need to be on actual dirt and grass, get fresh air, have campfires, go on hikes, go splashing in the creek, be building community with other kids that they may not go to school with but will be best friends with by the end of the week." Her favorite part of watching church vans, buses and parents arrive on Monday filled with wiggly, but per- haps uncomfortable, children is that "it's amazing to see the chemistry … a week feels like a lifetime, and the amount of contact we have, like a church year … the amount of faith-building built into that time is extraordinary, and by Friday morning, they're crying because they don't want to go home."
That means that somewhere, there are young adults who need a summer job and who are called to be counselors who lead campers who arrive uncertain but leave a week later with connections and faith grown as tall as the trees. She stated that GEV usually has its counselors' positions filled, or nearly so, by mid- to late-March, but this year's pandemic recovery leaves her concerned that the individuals who may be best for taking GEV Adventurers, Village Kids, Trailblazers, Settlers, Pathfinders, and other attendees to tramp down trails and get their feet wet in the stream won't appear.
"I truly know that this is the best job that young adults can have, working at a camp, and it's especially true of anyone who is pursuing a teaching or ministry job, truly for anyone who will be leading teams, who has to be self-sufficient … there's no better job than being a counselor."
GEV's new program director, Erik Dahl, a Wisconsin native hailing from the capital city of Madison, agreed with Parks that getting to guide others in faith is an unforgettable endeavor, and it's one that he looks forward to doing at GEV after four summers spent as a counselor, village leader and assistant program director at Sugar Creek Bible Camp near La Crosse, following that up with becoming GEV's summer property director last year.
"I'm incredibly excited to be here. I went to school at the University of Wisconsin-La Crosse to get my degree in recreational management with an outdoor emphasis to learn how to do this job, and I feel very prepared, very excited to be working with kids. It's the impact we can have on a camper's life–I'm a camper, too. I love anything outdoors … hiking, soccer, all sports. I'm looking forward to going on the Outback canoe trip to the Apostle Islands."
The cat-loving former counselor cited that while he's just beginning his work as a pro- gram director, he's glad to have had experience as a counselor because once inexperienced staff arrives, "it helps to know that everybody is in the same boat this summer … that all of us, collectively, have never done this before" and he enjoys the "shared space … the sense of camaraderie" intrinsic to leadership. "I love team-building activities. I'm excited to bring that to Good Earth Village. I've learned from some of the best. It's putting people in a controlled environment, and it's how they work together as a team."
He cited the tenets that remain from his own overnight camp experiences. "My favorite part is probably making new friends of people I didn't know before. By the end of the week, we were best friends, and there are some I'm still in contact with."
Parks highlighted that in addition to welcoming Dahl as its program director this season, GEV has "one camp that's different every year, an offsite camp to the Apostle Is[1]lands, and we have the Spring Valley Creek that runs through our property which is prized for fishing … we give permits for people to come here to fish, and we have a Go Fish, a camp that was supposed to be brand new in 2020. We partner with an organization to teach kids how to fish." She remarked that that camp is part of the rebuilding process as GEV returns to its literal and figurative summer camp roots this June through August with the "traditional, time-honored format" of unrolling one's sleeping bag and getting comfortable in nature.
And Dahl concluded, "Camp is a unique place where you can be your authentic and genuine self. The sole purpose is to have fun, connect with each other." Good Earth Village is located approximately five miles north of Spring Valley at 25303 Old Town Drive, Spring Valley.
For more information, log onto the Good Earth Village website at www.goodearthvillage.org, or call the GEV welcome center at 507-346- 2494.
Courtesy

of the Mower County Independent, 135 E Main St. LeRoy, MN 55951, (507)-324-5325