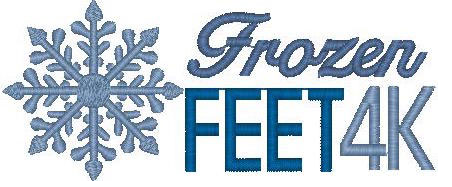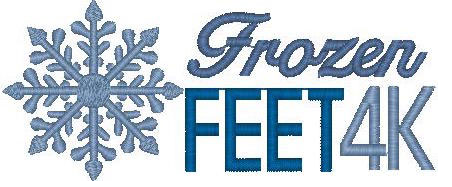 The Frozen Feet 4k fun run and walk during Christmas on Historic Broadway in Spring Valley will have a few new perks this year, although it will continue to have a Knights theme.
The Kingsland Youth Football group is the sponsoring organization for the event, which is in its eighth year. The group that supports youth football for Kingsland students will be handling organization of the run set for 2 p.m., Saturday, Dec. 3, just as it has for the past several years.
This year, the event will have several gifts available to participants through a drawing at the conclusion of the run/walk through a festive Spring Valley. Several local businesses have generously donated gift cards and other goodies that will be distributed through the drawing.
The Mundfrom Building, 124 North Broadway Avenue, will be the meeting place and finishing location again this year. Baked goodies and hot chocolate will be available at the end of the event.
Participants will be able to join the run for a $15 entry fee. There is also an option to contribute additional dollars to the Kingsland youth football program.
Advance registration is encouraged online at www.springvalleyeda.org. People can also donate to the group online. Paper forms are available at City Hall. Same-day registration is an option at the Mundfrom Building starting at 1 p.m.
During the event, runners will leave downtown Spring Valley, run south on Washington Avenue, head west on Sample Road, then head back north on Territorial Road before hitting the trail off of High Street, crossing the creek and continuing through the Trail of Trees and back to downtown. The route is just short of 2.5 miles. Walkers can traverse the entire route or take a shortened jaunt around and through the beautiful Trail of Trees.
The event is part of Christmas on Historic Broadway put on by the Spring Valley Chamber of Commerce and Brave Community Theatre. Other events include a visit by Santa Claus and a light parade in the evening of Dec. 3.
or