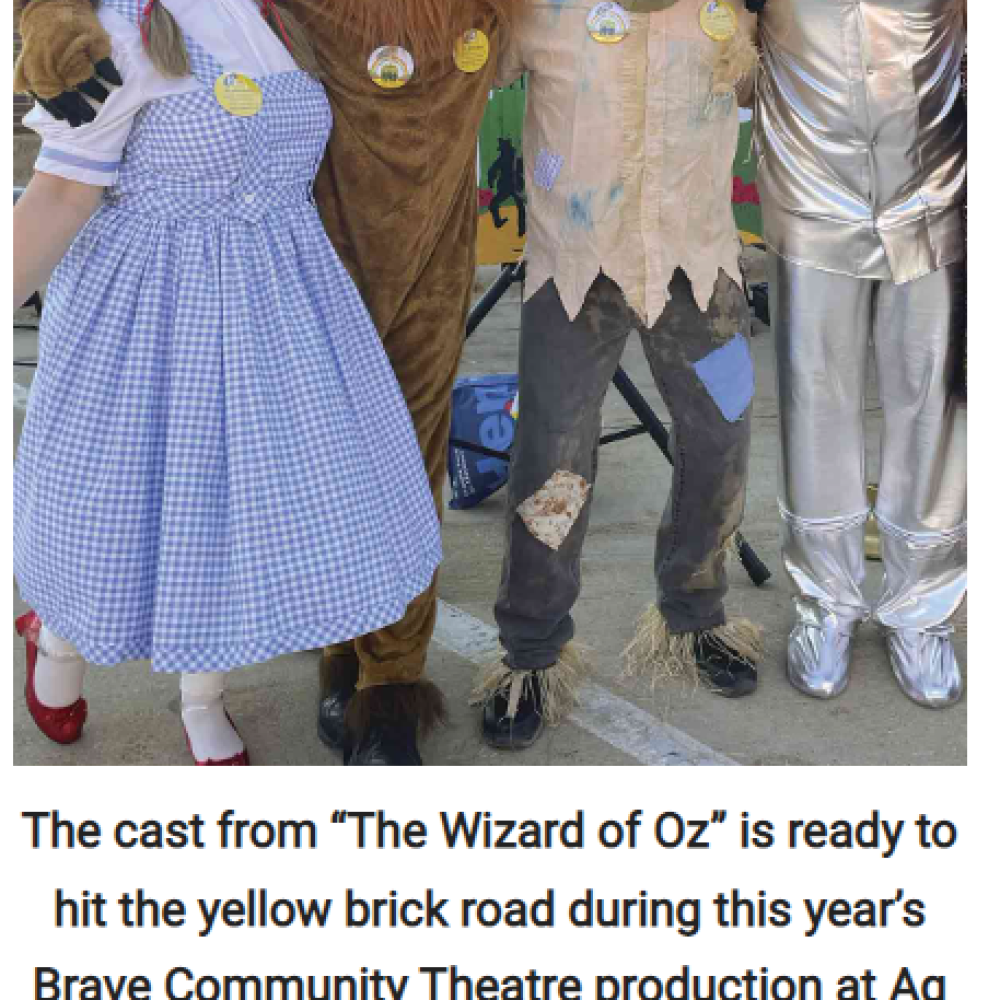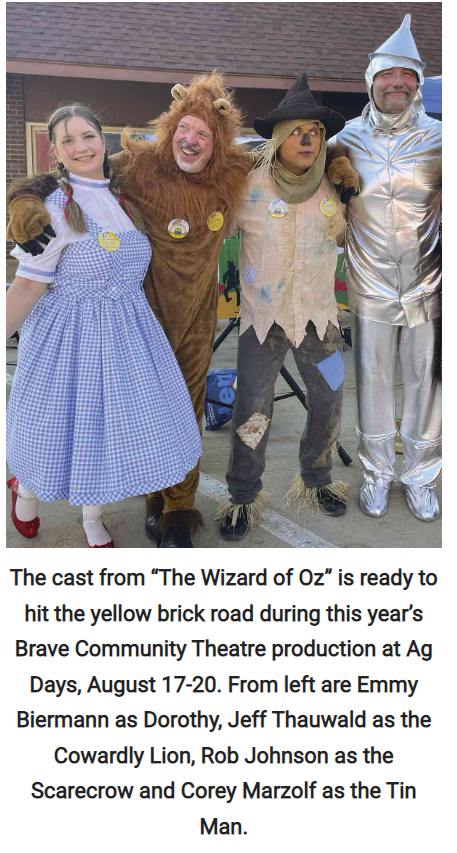 From its first production in 1972, "A Roaring '20s Scrapbook," to this year's "Wizard of Oz," Brave Community Theatre in Spring Valley has filled five decades with quality community theater.
Debi Neville, the current Brave Community Theatre (BCT) board president is also the founder. She started the community theatre in 1972 when she returned to her hometown after living in Minneapolis. Having studied theater in college, she wanted to bring something she was passionate about to her community. She secured a $250 donation as seed money and her dream grew into a local legacy.
Since that time, countless productions have taken place through the years, from stage performances during town celebrations to Christmas pageants and special events.
Click to read the full story by Melissa Vander Plas from August 8, 2022 in the Fillmore County Journal