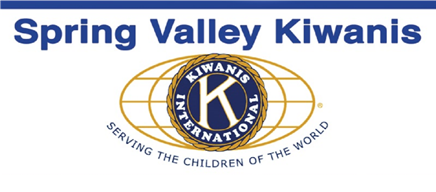 Kiwanis – "Food for Kidz Fundraiser"
The Kiwanis Club of Spring Valley is holding a fundraiser April 24th from 5-7pm at Four Daughter's Winery – Spring Valley.
Our members are selling tickets for a bowl of soup, but our club will also get a portion of the food/beverage sales tonight.
Funds collected are going towards the Food for Kidz food packaging that we will be held in 2024.
And if you are interested in becoming a member of our Kiwanis Club, or want to know more about what we do, we would be happy to answer any questions you might have.