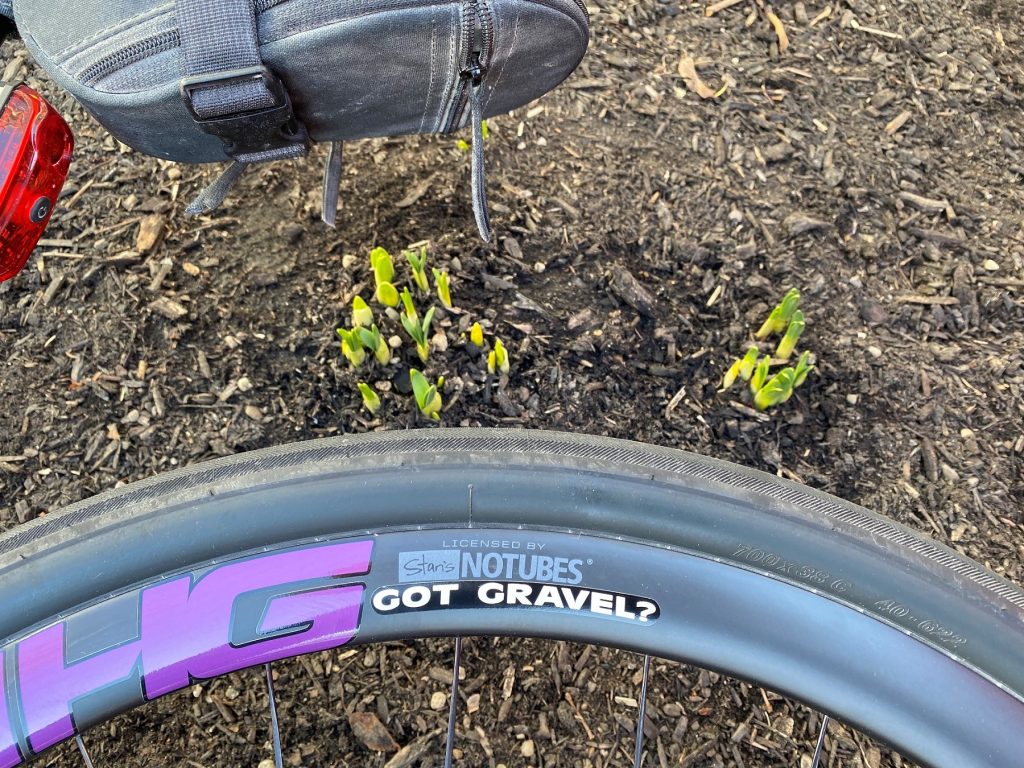 Wow! What a welcomed relief, Mother Nature is drawing out the Spring bulbs and is letting us shed some layers and get out and train this week under relatively mild conditions…but that all depends on where you're riding as I see we have 13 states represented on the roster so far, thanks for spreading the word, this is great news! Welcome one and all to the 13th consecutive year of gravel century racing hosted by Spring Valley; grassroots, and still free.
With the SV100 race a little over two months away, now is a great time to tune up your ride, fresh tubes or a tubeless fluid refresh are great ideas before taking on a new gravel season. There's nothing worse than hitting the first downhill with that dreaded pop or hissing of a flat.
While you're busy tuning and training, the City of Spring Valley and local businesses are making preps for your arrival and an awesome afterglow after crossing the finish line. Have you heard? We teased it last year, but when you arrive at the start line this year you will see two new marquees, a new Taphouse and a new Microbrewery. So plan on a hotwash on Jefferson and Main a block from the finish line. There will be live music at the Microbrew and a variety of food choices to satisfy your palettes after a day of sweet n salty fuel intake.  Hotwash you ask? A term often used in my military days of a gathering to recap the day's operation… and often to tell tall tales of adventure and challenges overcome along the way.
Keep a watchful eye for periodic race reports on this site and feel free to reach out if you have any questions. We are looking forward to seeing you soon. Continue to spread the word, we will be ordering the bibs very soon, so get your friends off the fence and onto the registration site.