Fillmore County 2022 Ag Summit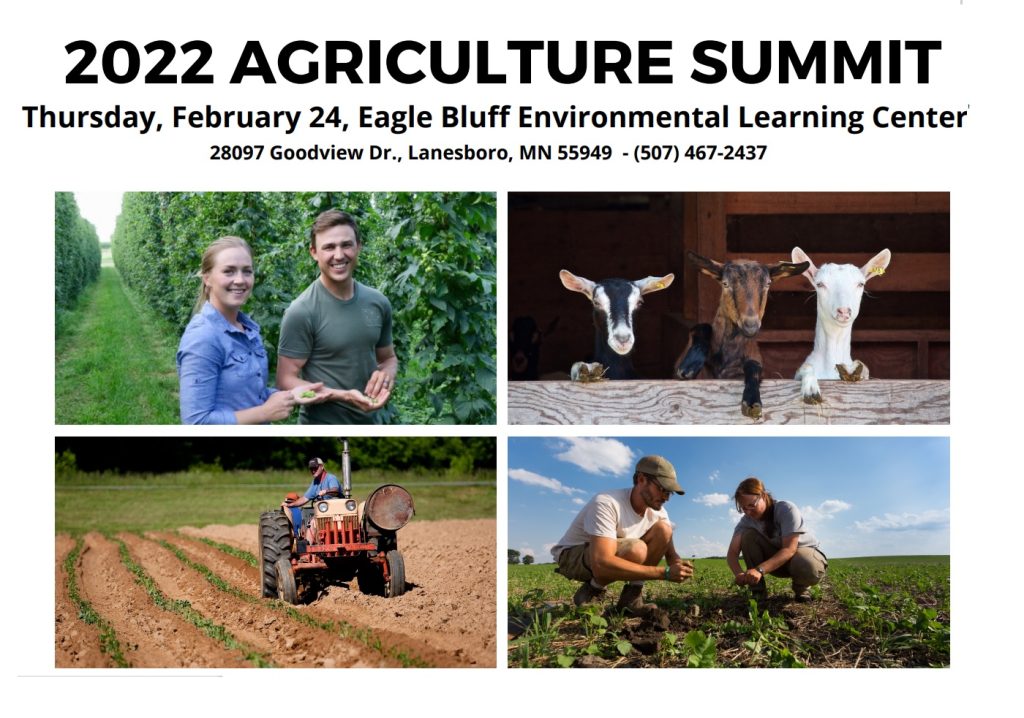 Area farm families, businesses, and the general public are invited to attend this free event at Eagle Bluff Environmental Learning Center located at 28097 Goodview Dr., Lanesboro, MN 55949 on February 24th 2022, from 8:30 AM to 1:30 PM.  A light breakfast will be provided, and sessions will run approximately 25 minutes.  This year's schedule includes presentations on Regenerative Ag Practices, Agricultural Entrepreneurship, Emotional Wellness for Agriculture Families, Succession Planning for Agriculture Business, Investment in Specialty Crops, and Financial Risk Management. 
This is a free event, but registration is requested to estimate the number of attendees. To register, please go to https://fillmorecountyagsummit.eventbrite.com.
For more information about the 2022 Fillmore County Agriculture Summit, please contact Chris Hahn, Fillmore County EDA Director at 612-327-9729, or via email at chris.hahn@cedausa.com