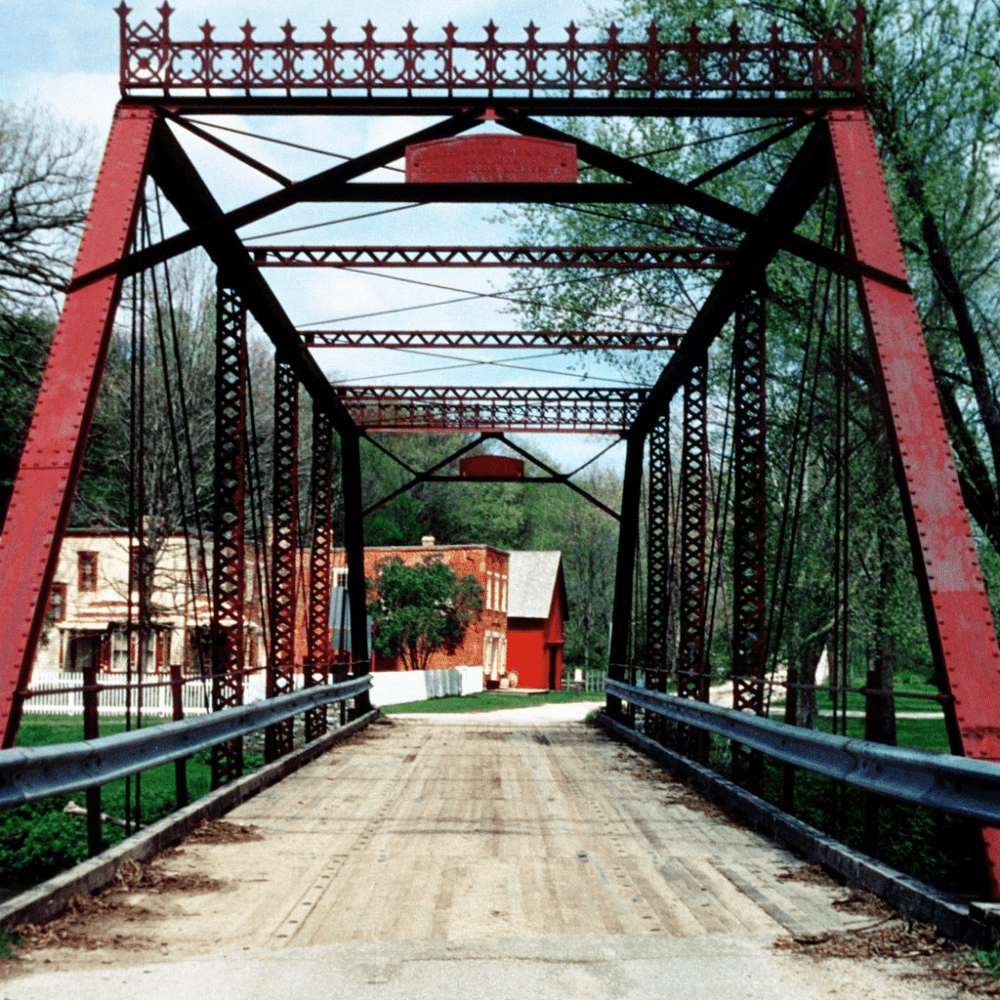 SV100 riders, hard to believe we're 80 days and a wake-up away from this year's race.  Welcome back!  If you're on the fence, it's time to come on down off your fence and sign up for this historic race, the original Grandaddy course on the Gravel Racing scene. This year marks the 14th consecutive year of gravel century racing hosted by Spring Valley; grassroots, self-supported and still free.
Alert! There is a strong potential of a race re-route, but I don't want to post it just yet as there are fingers and toes crossed along with movement afoot that could make the re-route unnecessary.  The re-route would involve the historic 1899 bridge at Forestville State Park, which is currently closed to all forms of traffic due to structural concerns. For those who have ridden the route before, you're familiar with it being the only way across the river at Forestville State Park and the place where historically "Race Angels" have set up a pop-up recharge station in the past. I requested a one-day special use exemption to utilize the equestrian crossing, but since it's a State Park this doesn't appear to be an option and there's not enough time to officially get the equestrian trail permitted for bike traffic. If we need to re-route, I'll take a trip to Forestville in April to verify a viable bypass and get the route up on RideWithGPS. The race goes.
Start and finish will still be from historic downtown Spring Valley with bib distro available the night before and the morning of.
We're looking forward to seeing you all at the Start and Finish lines.
Paul